I so enjoyed

this Artnet News article

about renowned philanthropist/art patron Agnes Gund when it first appeared in May 2017, and was glad to see it recognized as one of the best articles about the art world for 2017.
"I actually believe that this Trump phenomenon, which has affected many of us, is going to accelerate the use of art for philanthropy, because people are realizing that art is a vehicle for showing opposition." – Agnes Gund
To be sure, 2017 was a tumultuous year on many fronts. That said, we always have a choice: to give up or step up.
Way back in 1977, public school art budgets were dramatically cut in New York city: Ms. Gund founded Studio in a School, a non-profit program that brings art lessons taught by professional artists to New York City schoolchildren. Since then, nearly one million children have benefited from this program. Ms. Gund's philanthropic efforts transcend admirable – and, her point of view about today's world offers much to be learned.
For Ms. Gund, " I think the philanthropy will go up in that more people will see artists as part of a fabric of solving problems, or of addressing a problem. I'm really interested in getting money through that method that can be used for solving problems through art. I think that now artists are really going to come to the fore when it comes to political and social causes. I think art can make a difference. I think art can help.
For me, community arts programs are another wonderful way to solve problems through the arts, as they unite artists and non-artists in cause. They facilitate difficult dialogue and serve as a touchstone for healing. The most famous of these is the NAMES Project AIDS Memorial Quilt, created in 1985 by AIDS activist Cleve Jones. It is the largest piece of community art in the world, and was nominated in 1989 for the Nobel Peace Prize.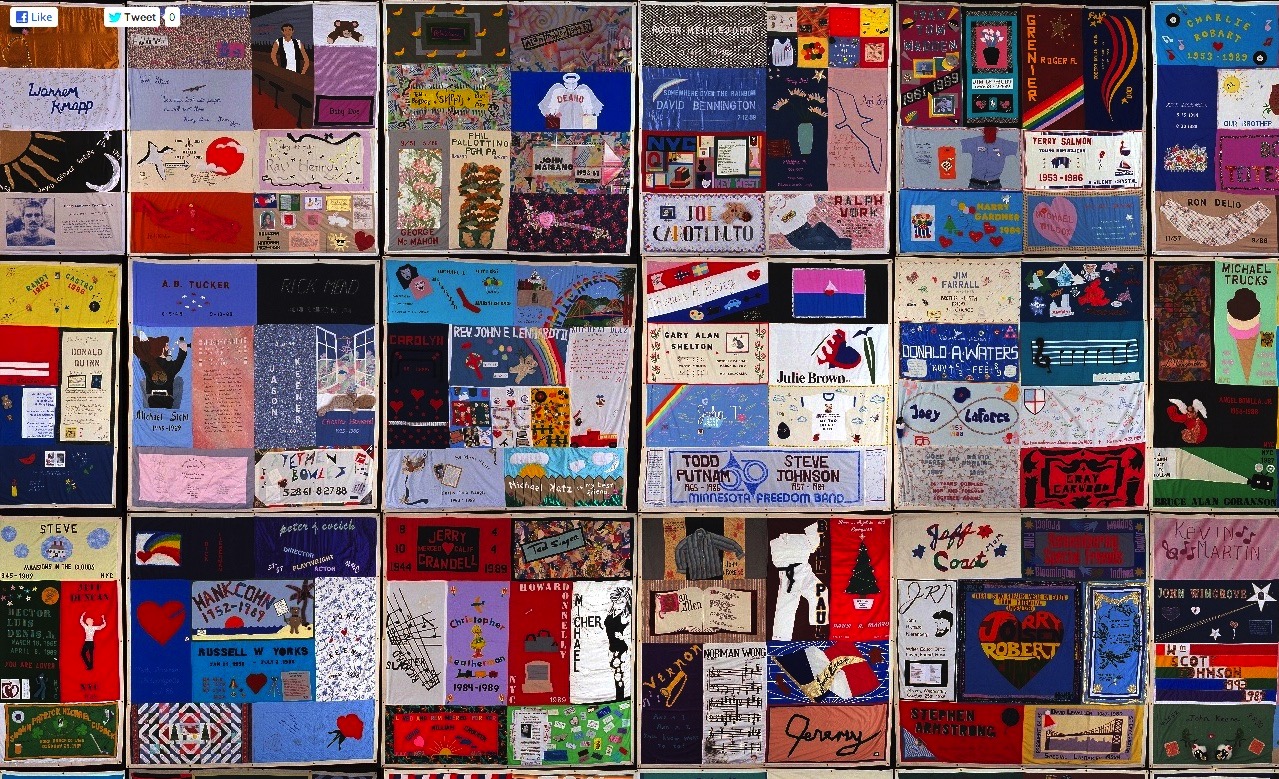 In 1985, the AIDS Quilt solved a huge problem: it publicized the devastating impact of the disease. Since so little was known about the virus at the time, victims were often marginalized, not even allowed standard burials.  Most importantly, the quilt provided an outlet for families and friends to connect and memorialize those who were lost. [1]
I love this quote: "The AIDS quilt is a unique creation and uplifting response to the loss of human life."
Those words still hold true:  At last count, the quilt was composed of more than 49,000 panels, each hand-made by individuals across the country. In the past two decades, the quilt has been viewed by over 15 million people, and has raised more than $3 million for AIDS service organizations.
It is amazing that after all this time, the AIDS Quilt is still working its community arts magic – this is 2018, and anyone can still create a panel for this incredible memorial.  When it comes to solving problems through the arts,there is no reason to think small.
[1] socialworkdegreeguide.com/25-most-amazing-community-arts-projects