Elizabeth Bryan-Jacobs has been a nationally recognized Earthworks Artist and Creative Behaviorist* for over three decades and is currently pursuing a Master's Degree in Art Therapy. She specializes in awakening the creative process in individuals through proprietary practices that integrate spirit, science and nature. The result is an enduring, personalized toolbox for transforming life experience into life success, providing an abiding sense of joy along with a newfound freedom of expression that arises from living authentically.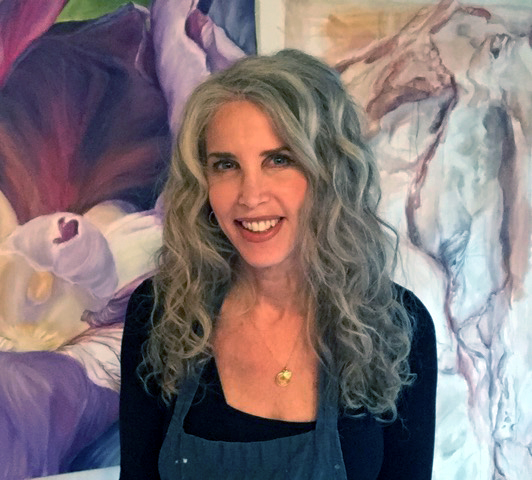 Her career spans authorship of the bestselling books, Chicken Soup for the Soul: Count Your Blessings and Soul Models: Transformative Stories of Courage and Compassion to creating commissioned works of art to speaking and teaching.
After years of private practice, Elizabeth pioneered Creative Awakenings: Where Spirit Meets Science, a series of innovative, transformational seminars that she personally manages at exclusive venues like Canyon Ranch in Lenox, MA, The Golden Door Spa in San Marcos, CA, The Ojai Valley Spa and Resort, The World Chief Digital Officer Summit, and many more. She is a renowned sculptor and artist with works in numerous private and public collections across the United States. She is now pursuing a Master's Degree in Art Therapy to further her passion for the therapeutic benefits of the arts.
Elizabeth integrates her skills into seminars and one on one work that deeply explores expands and maximizes each individual's unique potential and relationship to their Creative Self. She implements proprietary Creative Behaviorist practices that emphasize the freedom of being one hundred percent in the present moment and detached to any outcome, allowing the deepest emotions to safely unfold and process, revealing profound insight. Her seminars have been a phenomenal success, with participants in awe of inner gifts they never imagined existed. All of Elizabeth's clients move forward with tools that allow them to tap into their inner wisdom and release negative emotions, opening them up to joy, courage and a newfound sense of purpose.
*Creative Behaviorist: An individual who specializes in awakening and facilitating creativity in others to maximize their Human and Spiritual potential through their sleeping creative gifts.