Soul Models:
Transformative Stories of Courage and Compassion That Will Change Your Life
I am excited to share "Soul Models" – a book about discovering purpose and changing lives that changed my life as I wrote it.  Soul Models is a collection of stories proving that, when we use our challenges to fuel actions that make a difference for others, we feel valued, discover our purpose, and live happier, healthier lives.
This book shares the extraordinary journeys of both ordinary people and famous figures who have witnessed or overcome incredible hardships, like loss, depression, illness, abuse, bankruptcy, and everything in-between. Instead of giving up, they "stepped up,"—they founded non-profits, wrote bestselling books, or simply helped those in their path.
Yours in creatively creating change,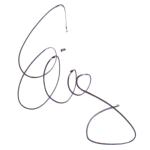 NOW AVAILABLE:
PERSONALIZED, AUTOGRAPHED COPY OF SOUL MODELS:
Transformative Stories of Courage and Compassion

GREAT READ!!! This is a wonderful book that is inspiring, heartwarming and very well written. I would highly recommend this for yourself or to give to someone as a special gift.
"AN AWESOME EXAMPLE of PAYING IT FORWARD!!"
"This book would make a wonderful gift, especially for someone who maybe is feeling a little lost or a little down. It's also a great gift for someone who is not feeling down but who maybe wants to give more to the world. I can't recommend this book enough!"
"If you're looking for a book filled with insight, inspiration and soulful lessons that encourages stepping up, rather than giving up, look no further!"
"My First Written Book Review Ever!!! Oh and Soul Models is a great read :)! What I most enjoyed about the book were how the stories were all so easy to relate to. I thoroughly enjoyed the book and highly recommend it to anyone that wants a some practical ways to transform their lives and pay it forward to make the world a little better place for all of us."
"Powerful, stirring, and inspirational! If you want to be uplifted, read this book. If you want to be motivated to pay it forward, read this book. You will be inspired, over and over!"
Chicken Soup for the Soul: Count Your Blessings
101 Stories of Gratitude, Fortitude, and Silver Linings
Chicken Soup for the Soul: Count Your Blessings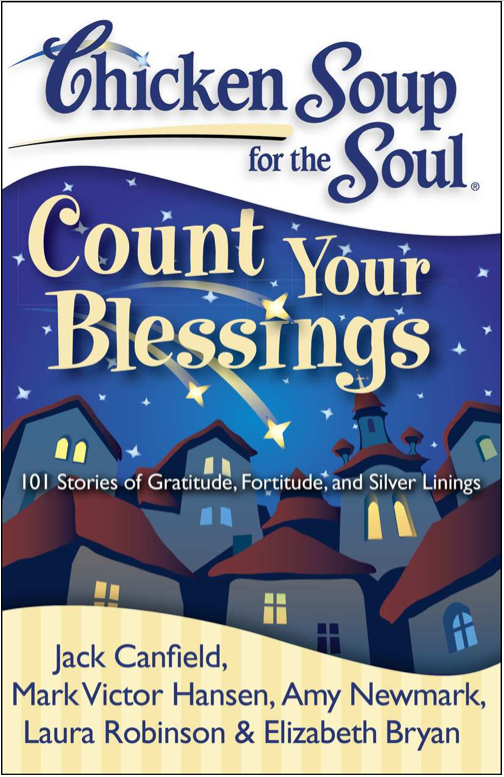 will inspire and uplift readers with its stories of optimism, faith, and strength. In bad times, and good, readers will be heartened to find something good in each day. A great Christmas gift and start to the New Year.
What are you thankful for today? This uplifting book reminds readers of the blessings in their lives, despite financial stress, natural disasters, health scares and illnesses, housing challenges and family worries. Stories of optimism, faith, and strength remind us of the simple pleasures of family, home, health, and inexpensive good times.