Runes are an ancient Nordic alphabet that has served as a navigational tool, an oracle, and an inner personal guide for millions of people since approximately 150 AD.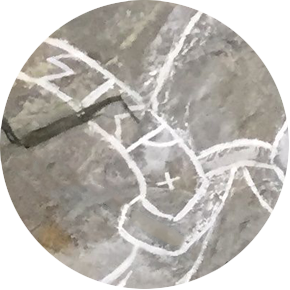 In today's world, they are an extraordinary addition to your spiritual toolbox. Runes mirror your own subconscious; accessing your intuition and illuminating hidden insights to support you when facing challenge. Their wisdom will lead you on a path of self-reflection and discovery that can also guide you in manifesting your dreams. Each month, the Creative Awakenings newsletter shares the meaning and counsel of a specific rune as well as an exclusive meditation that will help you infuse its ancient power into your everyday life.
May the Runes bring forth a new Creative Awakening in your soul; serving as your personal compass in creating the most authentic, stress-free and joyful life imaginable.
To unlock the secrets of the Runes, click here.