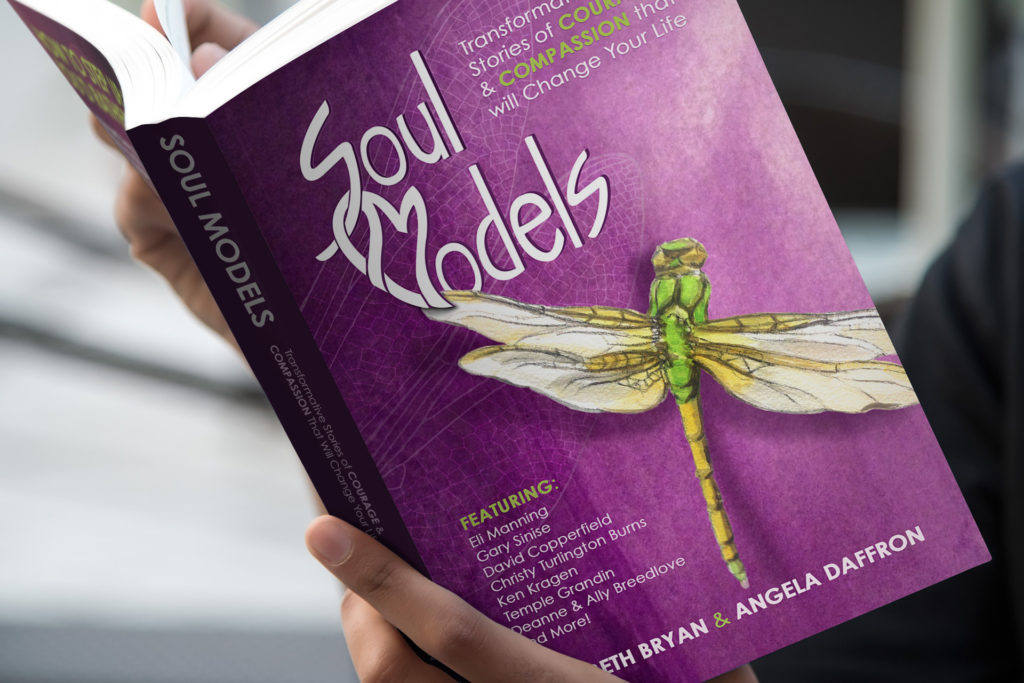 Soul Models: Transformative Stories of Courage and Compassion that will Change Your Life
I am so happy to share my Soul Models book – it is a wonderful and inspiring gift, and it was a wonderful gift to write. The idea for it came during one of the hardest times in my life: I was a single, working mom getting through a very contentious divorce. I had lost my home and my business, had filed for bankruptcy and was fighting custody for my children. I sank into a deep depression that I am not sure I would have gotten through, had I not had my sons.
At the tail end of this challenging time, I remember thinking, "If divorce and being broke is so hard, how do people survive real tragedy, like losing a child? Having a terrible disease? Surviving a concentration camp?"
I had to know the answer – and, share that answer with everyone.
Soul Models is the result of this journey: I learned that when life knocks you down, there are only two choices: to give up, or step up.
Soul Models tells the stories of incredible individuals who took hardship head-on, and transformed it into change that would benefit others. From death to disease, homelessness to depression and everything in-between, Soul Models contributors describe how they survived their personal challenge: from day one in the trenches to the present moment. I call them Soul Models because of what they achieved – they became advocates, founded non-profits, fought for cures or simply lifted spirits and improved lives. Through their actions, they discovered their life's purpose, finding courage, conviction and joy that they never dreamed possible. They learned that compassion is the key to overcoming all hardship.
Soul Models shares the "Soulutions" that helped each contributor overcome indescribable challenge – and, how you can do it too.
Proceeds from every Soul Models book purchase go to "The Spread Your Wings Project," a NY 501(c)3. For more information, visit TheSpreadYourWingsProject.org.