October is National Arts and Humanities Month, the nation's largest celebration for the arts and humanities.
NAHM was launched 30 years ago by Americans for the Arts in honor of the 20th Anniversary of the NEA, or National Endowment for the Arts. While this may sound like a lot of vowels (especially if you aren't involved in the arts), the importance of this celebration cannot be overstated: It is a coast-to-coast recognition of the importance of culture in America – yours, mine and ours.
It is also a fantastically fun and important reminder of why the arts are so essential to our well-being.
The NAHM was founded decades ago, in a completely different political and socio-economic climate. I love this detail, as it supports my belief it is up to us to keep the arts going in any way we can: no matter who is in office or what is going on in the economy. I'm excited to share five inspirational, research-backed facts that support the undeniable benefits of engaging in the arts:
FACT 1: 73 percent of American adults say the arts are a "positive experience in a troubled world" and 67 percent believe "the arts unify our communities regardless of age, race, and ethnicity." [1]
Don't get me wrong – it would be super-wonderful if governments and businesses and the whole world supported the arts for ever and ever, but this isn't the case. I think this is because people simply aren't aware of the infinite benefits the arts provide – including pure joy and wonder – especially if they are not creatively engaged in some wonderful way.
FACT 2: Arts improve academic performance.
Students engaged in arts learning have higher GPAs, standardized test scores, and college-going rates as well as lower drop-out rates. [3]
This is quite amazing, and made me especially excited to learn that, on October 23rd, the Americans for the Arts will honor Studio in a School with their "Arts Education Award." Studio in a School has been providing quality visual arts programs directed by arts professionals to New York City youth since 1977- and, is now expanding to other states. It was founded by Agnes Gund, beloved New York philanthropist and President Emerita of The Museum of Modern Art, in response to budget cuts that had eliminated art classes from New York City public schools.
In just 40 years, Studio in a School has brought art lessons to nearly one million students' lives – a stunning accomplishment.
I am a huge Agnes Gund fan: as a true visionary and philanthropist, she has done more to enrich lives creatively through her boundless energy, time and actual donations than anyone else I can think of. She is tirelessly committed to increasing diversity in all aspects of the art world, continually selling work from her personal art collection to fund meaningful programs. When it comes to political and social causes, Agnes Gund believes that art and artists can make the difference: whether that means selling, donating, or living creatively, I'm with her. All that said, what I admire most about Agnes is this: when things weren't right for kids and the arts in New York, she didn't stop and complain – she just did.
To me, we all have the same choice: we can go on complaining about the fate of the arts, or we can use our time, voices and energy to transform the system, one person, one family, or one child at a time: it is as simple as nurturing creativity in your immediate world, and just takes a bit of imagination and the desire to – yes – have fun!
FACT 3: ART THERAPY AND CREATIVE PRACTICES HEAL: THEY HAVE BEEN PROVEN TO GREATLY REDUCE STRESS AND ANXIETY, JOG THE MEMORIES OF ALZHEIMER'S PATIENTS, AND SIGNIFICANTLY DIMINISH DEPRESSION.[2]

You read that correctly – "proven." Scientifically. There is no doubt that the arts and creative practices make us feel better, feel good and help us heal. And, ongoing studies and modern technology are continual confirmation of just how this works. When we are in creative mode, we feel a sense of connectedness to each other and the world. We have a way to safely express our emotions without words or judgement. And, we are completely present doing something that feels wonderful.
FACT 4: Arts improve healthcare.
Nearly one-half of the nation's healthcare institutions provide arts programming for patients, families, and even staff. 78 percent deliver these programs because of their healing benefits to patients—shorter hospital stays, better pain management, and less medication. [4]
I was blessed to experience this firsthand recently, when I brought my own art project, "Spread Your Wings," to Dell Children's Hospital in Austin, TX. I worked with the kids to create a massive pair of Angel Wings, one feather at a time – their precious faces say it all.
FACT 5: Brain scans have proven that, "creative activities help the brain recover after illness, injury or stress." [5]
Incredible. And, the main inspiration behind my own Creative Awakenings workshops. Since the science, research and real-life experiences are irrefutable, how can we all benefit right now?
It's easy: commit to creativity daily, in one form or another – on your own or with your loved ones. Sing in the shower, dance with your partner, finger paint or build cardboard forts. Make Jell-O in every color imaginable, decorate cupcakes, or wear costumes for no apparent reason (wigs can also do the trick). Google easy-to-do art and science projects and make use of the great coloring books out there for all ages. Advocate by discovering, attending and supporting the arts in your community. Dig more deeply into what is offered or possible, right where you live. Celebrate Arts and Humanities Month, spread the word about the benefits of the arts and volunteer for art-related events, even (and especially if) you've never done it before. Be inspired by leaders like Agnes Gund, and use whatever resources you have to help create an arts-filled universe that is inclusive of everyone.
Most of all, enjoy the moment. By intentionally expressing and sharing your inner creative genius, you are truly making the world a better place.
Hats off again to Studio in a School – be sure to visit them at www.studioinaschool.org.
Creatively Yours,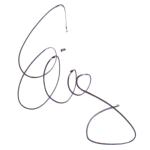 1. http://www.onlinecolleges.net/10-salient-studies-on-the-arts-in-education
2. http://blog.americansforthearts.org/sites/default/files/images/2017/10-Reasons-to-Support-the-Arts_OCT2017.pdf
3. http://www.aplaceformom.com/blog/2013-10-31-art-therapy-good-for-brain/
4. http://blog.americansforthearts.org/sites/default/files/images/2017/10-Reasons-to-Support-the-Arts_OCT2017.pdf
5. https://verilymag.com/2016/01/mental-emotional-health-creativity-happiness