Align Your Outer World With Your Inner World Desires
"Jesse's Tree", DreamStreet
Align Your Outer World With Your Inner World Desires
"Jesse's Tree", DreamStreet
There is no doubt that living creatively gives us a greater sense of happiness and well-being. Creative practices have been proven to increase innovation, offer relief from depression and PTSD, jog the memory of Alzheimer's patients, and account for a measurable decrease in eight of ten side effects associated with chemotherapy.*
Creative Awakenings Custom Retreats incorporate a two-tiered intensive Creativity Development Program that facilitates a progressive "awakening" to one's most authentic, creative self by breaking through personal barriers and opening an enduring connection to pure inner wisdom, insight and a newfound sense of purpose.
Custom retreats are provided one-on-one or in group, and are now being offered online. Creative Awakenings online is a powerful way to begin transforming your life today, without ever leaving home. Click here to learn more.
In-person retreats can take place in a venue of your choice anywhere in the world, or at Dreamstreet, the historic, secluded, stunning, 400-acre farm once owned by John Lennon and Yoko Ono nestled in the Catskill Mountains of New York. Lennon named it DreamStreet Farms, and in 1993 it was purchased by a New York entertainment executive who spent two decades creating a Zen nature retreat within a working farm, now called Evergreen Stables.
THE ENERGY AND SPIRITUAL VIBRATION OF THIS HIDDEN NEW YORK ENCLAVE IS SO POWERFUL THAT THE DALAI LAMA MAINTAINS A PERSONAL RESIDENCE JUST UP THE ROAD.
In this two-part Awakening series, Elizabeth works one-on-one with her guests, providing them with a personalized toolbox for transforming life experiences into life successes. The results are an abiding sense of joy, courage and freedom of expression that arise from learning to live life fully, creatively and authentically. Creative Awakenings gives individuals an awe-inspiring pathway to their unique artistic gifts. It provides a newfound self-clarity, a profound sense of freedom and realistic tools for full transformation that they will take home and adopt to all of life's transitions.
Elizabeth is also a celebrated expert on The Runes. The Runes are an ancient oracle based on an early Germanic Alphabet that have been used for nearly two thousand years to unlock and direct life's mysteries. In today's world, The Runes work as a personal compass for right action, bringing forth wisdom that mirrors the subconscious mind and offers direct personal counsel to life's deepest questions. Both tiers of Creative Awakenings include the integration and artistic creation of this ageless navigational tool.
Evergreen Stables
Nature, peace, and solitude are overflowing in this magical oasis among two houses, a horse barn, Elizabeth's studio, a hay barn, and a farm machinery shop. The visual and energetic center of the property is Angel Lake, a fifteen-acre Thoreau inspired body of water fed by seven natural springs rising from the lake bed. Angel Lake is lined with mature, lush maple trees and evergreens complete with kayaks and boats, and acres of corn, sunflowers and hay.
Creativity and connection to The Universe abound as you meander up the tree-lined road behind Angel Lake, rising 1,200 feet towards the Bluestone Rune Labyrinth, set in a magnificent glade where pioneers once settled. Observe and connect with the tranquil energy of thoroughbred horses who graze on clover and timothy grasses.
Immerse yourself in the solitude and serenity of the your private 2,200 square foot, three bedroom fully stocked historic lakehouse built in 1860, refurbished in 2002 and again in 2012, conceived for modern day comfort and full nature immersion, overlooking Angel Lake. Blue herons glide through the marshes at one end as eagles soar hundreds of feet overhead. A canti-levered dock provides a view of the entire lake, the magnificent greenery and wildlife. A second smaller lake will be completed in 2015, providing private meditation and yoga locations.
Dine in the privacy of the Lakehouse on a menu of your choice, complete with organic vegetables grown on the property and in the area prepared especially for you.
Your one-on-one Creative Awakenings Experience will forever transform your relationship with your inner and outer worlds. You will leave behind what no longer serves, walking your forward path with a personal spiritual toolbox and an abiding sense of creativity, courage and joy. You will also leave Creative Awakenings at DreamStreet with a high-quality piece of art that memorializes your journey, and other gifts like one pound of fresh wildflower and sunflower honey, made fresh on the farm.
The surrounding area includes historic Cooperstown, a quaint central New York Town surrounded by lush, rolling hills and lakes. It is home to museums, festivals and orchards, as well as the nationally renowned Alice Busch Opera Theater (Grandmother to the Anheuser-Busch Family) and Baseball Hall of Fame.
Travel Airport options include Albany, Stewart Airport, or any of the New York airports. Elizabeth will meet you or help make arrangements for your arrival to DreamStreet at Evergreen Stables. For more information, contact  EBJArts@gmail.com.
Tier 1, Tier 2 and Event Photos
Creative Awakenings™ Tier 1, Four-Day Intensive Retreat
Align Your Outer World with Your Inner World's Desires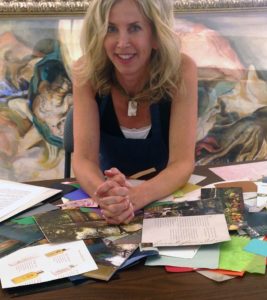 Tier 1 will awaken your unique creative genius through a deeply healing experience that arises from letting go of what no longer serves and making room in your Soul for a newly expanded and deeply connected sense of self.
Your emerging creativity will begin to serve as a compass to guide your daily life, accelerating the transformation of your outer world into a reflection of your deepest desires. This highly personalized retreat includes client-specific creative practices, writings and meditations that are implemented in Natural surroundings of extraordinary beauty.
Elizabeth's proprietary Creative Methodology will facilitate you in the safe and joyful processing of emotions. This practice includes the creation, destruction and re-creation of a finished, high-quality piece of art that mirrors Your Soul's Voice, serving as a visual reminder of your sacred journey. This powerful emotional release will open a direct channel to a profound rise in intuition, insight, and empowerment, as well a personalized, creative toolbox for navigating life and connecting with all Higher Power.
Tier 1 Goals:
Discovering the Path to Abiding Joy, Success and Abundance: The Profound Scientific and Spiritual Benefits of Creativity

Releasing What No Longer Serves; Open to New Clear Energy

Actualizing The Divine Inner Connection that Transforms Fear to Faith

Experiencing The Wonder and Healing Powers of a Personalized Creative Process

Realizing Immediate and Continual Access to Intuition, Insight and Spirit

Expressing and Translating Your Deepest Dreams and Desires Through the Creation of a High Quality Work of Art

Building A Personalized Toolbox to Guide Your Journey

Embracing the Secret Messages of The Runes

Stepping Towards Your Most Authentic Life
Begin your Creative Awakenings journey today. Spaces for 2018 are limited.
For more information please contact  EBJArts@gmail.com.
With Many Blessings,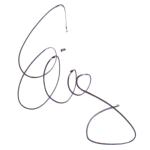 Creative Awakenings™ Tier 2, Four-Day Intensive Retreat
Awaken to Your Dream Life—and Enjoy Every Moment
It's time to enter an Extraordinary Creative Dimension. Tier Two unleashes the Inner Creative Genius you discovered in Tier One which will guide you in designing and living the life you've always desired – regardless of circumstances.
Whether it is past experience, old patterns, fear of being judged or fear of the unknown, we often put our toes in the waters of our life instead of fully diving in. Symbols we spontaneously meet in dreams, meditation and art allow us to witness the magic of our subconscious minds and imaginations in action. They also reveal potent hidden messages that drive our behaviors. As a Tier 2 guest, you will discover how your subconscious symbols can be used as life guides and best friends, to unlock the secrets to living your most joyful life.
Tier 2 practices will be fully tailored to you and a continuation of your achievements in Tier 1. I will guide you to a much deeper artistic experience as we continue your Creative Awakenings. This will include a more sophisticated and evolved meditation practice and daily work understanding your Dreams and Rune symbols.  My proprietary methodologies will continue to lead you on a path of profound discovery and personal growth in the breathtaking natural surroundings of DreamStreet.
In Tier 1, you created works of art that were personal masterpieces – we were both so proud of you. In Tier 2 you will incorporate all of your Creative Awakenings into a new piece of art that will be a testament to your personal achievements and successes. I know this creation will rise to a level you never dreamed possible.
Tier 2 Goals:
Using Your Newfound Creativity to Envision and Implement Your Deepest Desires

Meeting and Understanding the Magic Symbols of Your Subconscious

Inviting, Revealing and Applying the Hidden Messages of Your Dreams

Experiencing the Transformative Practice of Spontaneous Imagery

Exploring Advanced Artistic Techniques in a Variety of Mediums

Using Color as an Emotional Gateway

Initiating Your Personal Rune Reading Skills

Creating an Awe-Inspiring, mixed media piece of art that fully Awakens and Expresses the Symbols and Messages of Your Soul

Learning to Detach from the Outcome and be Happier More of the Time
After registration, we will discuss your deeper artistic experience as it will take significant pre-planning. The possibilities can include sculpture and canvas, the incorporation of branches, the use of plaster and other materials that will allow you to create three-dimensional art. Please visit the art gallery for further inspiration.
Let the Creative Awakening Begin!
Spaces for 2018 are limited; for more information please contact  EBJArts@gmail.com.
With Many Blessings,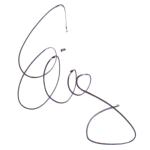 Note: Completion of Tier One is required prior to Tier Two Registration.
"You are lost the instant you know what the result will be." – Juan Gris