Creative Awakenings Newsletter Archive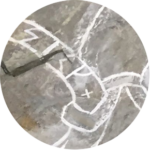 Runes are an ancient Nordic alphabet that has served as a navigational tool, an oracle, and an inner personal guide for millions of people since approximately 150 AD. In today's world, they are an extraordinary addition to your spiritual toolbox. Click here to learn more.
Haven't signed up yet? Use this form to sign up and receive a copy of the next email!