"Feathers appear when angels are near"
–Author unknown

Welcome to Spread Your Wings™, my community arts program that first took flight at Dell Children's Hospital's 2017 "Art of Giving" event, in Austin, Texas.
Its genesis precedes "Art of Giving:" my husband Bobby and I are continually moved to make art that is inspired by Angels and Angel Wings. We believe that Angels are real, loving beings who provide guidance and support throughout our lives. 85% of the people on this planet agree: from Christianity to Judaism to Mormonism and Islam, the belief in Angels is something shared by the main religions of our world.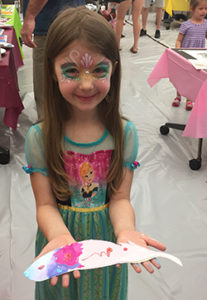 When I was invited to participate in "Art of Giving," my first inclination was to create something around this theme, because to me, all children are little Angels. And, what better way to help them understand and feel this connection than through the art-making process.
I began in my New York studio: I created one painted Angel wing on canvas, which seemed incomplete on its own. I decided to make a pair, by photographing the first one and having it reproduced as a mirror image on a second piece of canvas. Something told me to photograph the wing at an angle, so it would appear smaller than the original. When wing number two arrived, I laid the set out together, and began composing.
As I put the pair of wings together, something guided me to slightly overlap them, making the smaller one higher than the other. When I was done, I could almost see an ethereal being of some kind already wearing them.

I adhered the wings to a larger canvas, and continued to painstakingly cut out over 100 blank canvas feathers, in all shapes and sizes: the idea was that each child at the hospital would have a feather to paint in their own, unique way. I would then bring everything back to my studio and adhere the childrens' beautiful feathers to my blank canvas wings, creating some magnificent, collaborative piece of art that would be donated back to the event sponsors at a "Giver's Gallery."

I chose all kinds of paint, brushes, fabric pens, stencils, glitter and other goodies for the kids to use – and, I had the amazing Deanne Breedlove by my side, whose beautiful son, Ben had passed away on Christmas Day 2011. Ben was born with a heart condition, and had spent a lot of time at Dell Children's. A week before he passed, he had an NDE that inspired him to share his experience through a flash-card video on YouTube, in which he communicated his message of a beautiful afterlife – and his belief in Angels. After his passing, Ben's video went viral, with over 15 million views to date. I had reached out to the Breedloves to share Ben's remarkable story in my Soul Models book, and Deanne and I became lifelong friends.
In 2016, my husband, artist Bobby Jacobs, donated a magnificent hand-carved Angel Wing sculpture to Dell for their Healing Garden in honor of Ben, which was quite a moving event.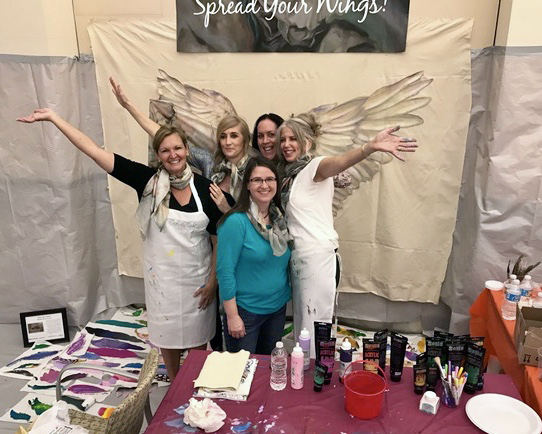 When I told Deanne I was participating in "Art of Giving," she graciously volunteered to be my assistant, and I flew to Austin to "Spread My Wings."
As Deanne and I set up our station, Suellen Brown, the wonderful event coordinator, posed in front of my painted wings for her "Victoria's Secret photo op." And, just as something had told me in my studio, the wings looked as if Suellen was wearing them – at that incredible moment, "Spread Your Wings" took flight.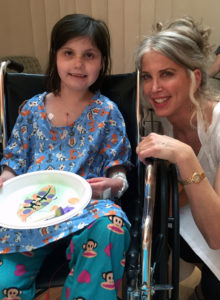 Every precious child not only painted their feathers, they posed in front of the wings all day long, arms outstretched, "spreading their wings." The project was a major hit, with every child feeling and expressing their beautiful inner angel. I will never forget the joy on each little face – one Angel recovering from brain cancer, another navigating heart disease and many with illnesses I had never heard of; all painting their hearts out, making feathers and "spreading their wings." We were also joined by other children and parents from the Austin community, Dell doctors and event sponsors; everyone truly united in the "Art of Giving."
Before the paint dried on the last feather, it was clear that Spread Your Wings needed to "fly" forward to hospitals and other community settings around the country. I headed back east the next day, excited to use the newly-painted feathers to create the final set of wings. Each one was so special; completely unique and expressive of the child who had painted it. Just looking at them all laid out was incredible – I was committed to honoring each child by using every single feather.
As I began working, the feathers began to assemble themselves onto the painted wings, just as I knew they would.

When the final set was complete, I was blown away by their beauty: they had come alive right in front of me, and were now ready to fly back to Austin for unveiling at the Giver's Gallery. From there, they would forever grace the walls of a special donor who had supported the "Art of Giving" event.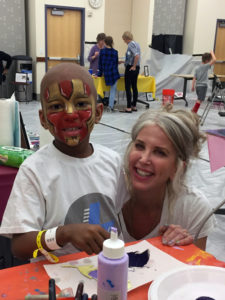 From beginning to end, every moment of Spread Your Wings felt guided, and continues on that way. Now, my husband Bobby and I are committed to helping as many individuals as possible connect with and truly feel their Angels through this remarkable program. And, we know that Ben Breedlove is watching and smiling as all of this unfolds.
For more information on bringing "Spread Your Wings" to a hospital, non-profit, community or corporation near you, please contact us.
Meanwhile, keep your eyes open for feathers – you just never know.
Namaste,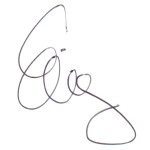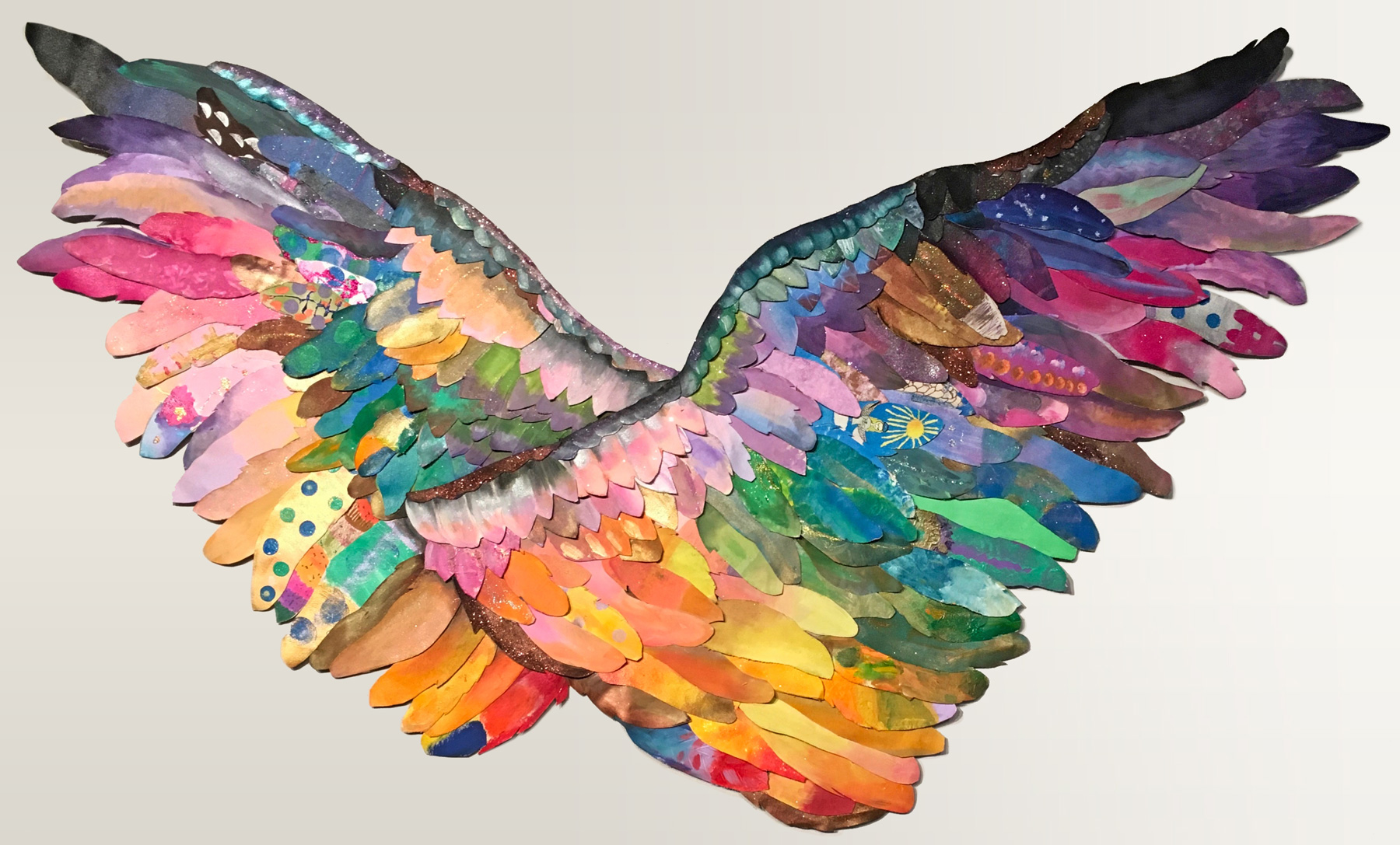 Spread Your Wings!  Dell Children's Hospital, Art of Giving 2017, © Elizabeth Bryan Jacobs
mixed media on canvas, 39 x 78 inches